Working Strategies for Single Parents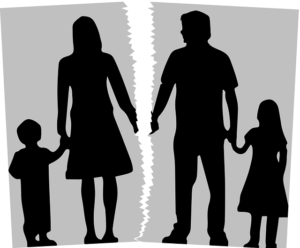 It's no secret that raising kids is hard work. It can be particularly challenging if you're a single parent.
The team at New Beginnings Family Law is proud to have provided knowledgeable family representation for single parents in Huntsville for more than a decade. Over this time, we've seen the struggles that all families face.
We are particularly familiar with the challenges that parents face when they look to balance work with caring for their children. While this can be difficult at times, here are some helpful strategies that we'd like to share to help single parents who are working and raising children.
The Job Search for Single Parents
Aside from the pay, there are specific factors that single parents should consider during their job search. Two of the most critical factors are the flexibility of work hours and company benefits.
Flexibility – While often unavoidable, work commutes can potentially take hours away from family time. If a company or organization allows working from home, you can both save time and be more available to your children. Work hour flexibility can also allow you to tailor your schedule to your child's.
Benefits – Benefits are also a compelling offering for many single parents. Comprehensive healthcare benefits, paid time off, yearly bonuses, retirement plans, tuition reimbursement, and childcare assistance may affect how well you can provide for yourself and your child.
Keep in mind, however, that you don't have to stress about finding the "ideal" job. Trust yourself during your search and go with the position that you think will be best for you and your family.
Challenges for Single Parents
Working full time and managing the day-to-day activities of a household, while rewarding, is never-ending. Single parents often struggle with the following feelings:
Isolation
Stress
Fatigue
Guilt
At New Beginnings Family Law, we've witnessed the struggles of single parents firsthand. Raising a child without a partner can be hard work, but it can be done. With the right support system in place, you may find that you can have your personal needs met as well as give your children the love and support they deserve.
Creating a Work-Life Balance
Successful strategies for work-life balance are highly individualized. Ultimately, you'll find what works best for you and your children, but the following may be helpful:
Support – We encourage single parents to build and rely on a support network. No matter what your social group looks like, let those close to you know what you're going through, and let them help. No one can walk through life alone. The consistent support of loved ones is necessary to your happiness and the happiness of your children.
Play – Find fun and cost-effective events in the community to enjoy with your children. Single parents can become bogged down in daily chores, but don't be afraid to forgo that pile of laundry in favor of a board game or family outing every once in a while.
Self-Care – Though single parents must prioritize their children, allowing time to focus on yourself is essential to your well-being. Give yourself time to indulge in activities that you love to do independent of your children. This will go a long way in keeping you energized and confident.
Raising a Child During a Custody Battle
Children are sensitive and intuitive when it comes to the struggles of their parents. Custody battles are difficult for everyone but using the following strategies can help you guide your child through:
 Listening – Let your child communicate how they feel without judgment. Though you may be going through a difficult time, set your feelings aside and be open to hearing about what your child is dealing with.
Honesty – Without going unnecessarily deep into the details, be as honest with your child as you can about what is going on. Be sure to stay positive and dedicated to portraying your former partner in the best possible light. Give your child the gift of being blissfully unaware of the issues that you have with your partner.
Contact Us for Legal Help With Your Family Law Matters
As a single working parent, you deserve to have a fulfilling career and life while giving your children the best upbringing you can. Managing a healthy work-family balance is an ongoing challenge, but pursuing the right job could make a positive impact on your quality of life.
If you have an issue regarding custody, support, or any other family matter, contact New Beginnings Family Law by phone or online to schedule a consultation with us today.