Estate Planning Attorneys Huntsville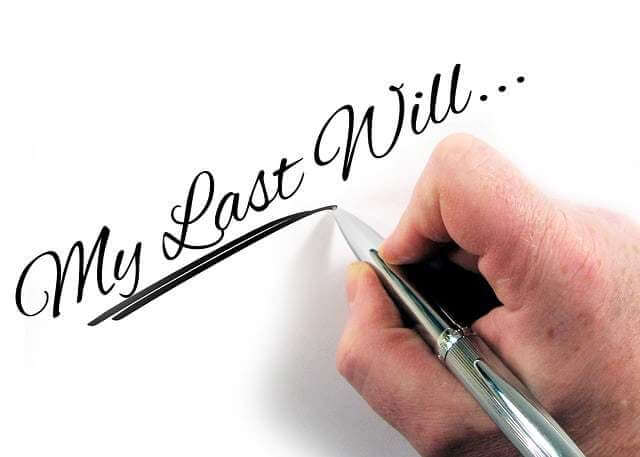 Leave your money and property to specific individuals and organizations
Name a guardian to care for your children
Name a person to manage money and property you leave to children
Name an executor, who will ensure the terms of your will are carried out
You want to give someone authorization to act for you if you are incapable of doing so.
You want to give someone the power to handle certain financial or legal decisions in your absence or if you become sick.
You want to allow someone to act on your behalf if you become legally incompetent or incapacitated.
Children
Spouse
Pets
Parents
Minor children will need a guardian and will probably need financial support. Because minors cannot inherit money directly, you will need to consider the use of a legal tool like a trust to provide funds for them and ensure a reliable, responsible individual manages the money.
Pets that need financial support. If you would like your money to go toward providing the best quality of life for your pets, you can create a trust with specific instructions for how the funds are to be used.
One of your heirs is financially irresponsible. You may be concerned that one of your heirs will squander away their inheritance. In this case, you may want to use tools like a spendthrift trust to provide an inheritance that they cannot waste. A spendthrift trust lets you name a trustee to manage the money you provide.
You have a disabled heir. A disabled heir may be receiving Supplemental Security Income, Medicaid, or other government benefits. Many federal benefits are means-tested, which means individuals with too much money lose access. Allowing a disabled heir to inherit your money directly could, therefore, cause problems.
Creating a will. While you can complete a will template online, many individual's assets, families, and unique circumstances do not fit into a generic template. If you need to change a provision in a template will, you run the risk of invalidating the entire will. This is why it's advisable to have a skilled and experienced attorney to draft your individualized will from scratch.
Avoiding certain taxes. If you are looking to avoid heavy taxes on your estate, our attorneys can help. A common way of avoiding these taxes is through the use of trusts. Just like with wills, if you fill out a form incorrectly when setting up a trust, your estate plan could be invalidated.
Advising as to which options best fit your situation. Sometimes a simple will is all that is necessary. Other times, a number of trusts may be required. The estate planning lawyers at New Beginnings Family Law can advise you on how much or how little your estate plan needs. Our attorneys can also help with other tools that may be useful, such as a living will and power of attorney.
Notifying you when you should update your plan. An estate plan you put together five years ago may not work for your reality today. A change in your assets, your family, or where you live may require modifications to your plan. Having a lawyer who's looking after your estate plan can help you keep your will and all the important documents up-to-date when you may otherwise not think about it.
Keeping up with the latest laws. Estate planning laws in Alabama are constantly evolving, and only a knowledgeable estate planning lawyer will know about the newest rules that apply to you.
Home and any other real estate
Titled property such as a car, boat, or RV
Bank accounts
Stocks, bonds, and other investment accounts
Retirement savings including 401(k)s, IRAs, and pension plans
Business and partnership interests
Life insurance policies and annuities
Receivables
Items of special value such as coin jewelry and artwork
An estimate of your personal property
Debts other than those associated with the aforementioned assets (for example, credit card debt or personal loans)
Very helpful and courteous through my entire divorce process. Handled everything professionally and in a great timely matter. Very thankful I chose this law firm to help me with my divorce. The entire team was amazing from start to finish.
"Ruby and all of the staff at New Beginnings were so helpful and understanding. They walked me through everything and were careful to think of every little detail. Thanks to them, the whole divorce process was as smooth as it…
Upon the death of our daughter, we were seeking full custody of our grandson. We had been led to believed this could be a difficult if not impossible task so we were not confident as to what his future would…
Thank you New Beginnings Family Law. I was able to get professional services and excellent advice from them on my family issues. They were very thorough and i was met with a friendly smile when visiting their office. I will…
"In October of 2016, my brother-in-law came to NBFL for help with a custody matter. Due to the situation, we were all fearful and on edge. After meeting with Amber and David, we walked away hopeful. They graciously and patiently…
Get Our Free Special Report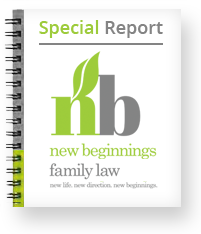 FACING DIVORCE:

Seven Steps You Must Take Immediately to Protect Your Financial Future
Listen to Our SOUNDCLOUD PodCast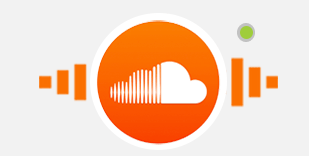 Listen to Our ITUNES PodCast