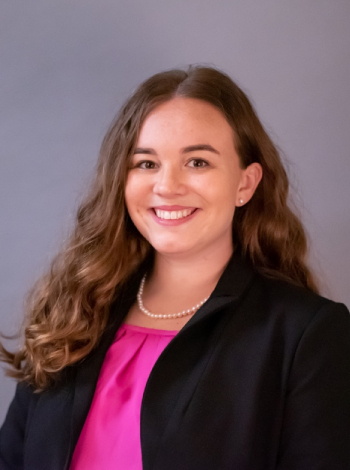 Whittney Thompson
New Beginnings Family Law welcomed Whittney Thompson to our team of attorneys in 2022.
Whittney Thompson was born and raised in Priceville, AL. She attended the University of Alabama, where she obtained her bachelor's degree in Dance and Criminal Justice and graduated with Honors. While Whittney attended UA, she was active as a Dance Ambassador, the Historian of the Dance Honor Society, a performer in the Alabama Repertory Dance Theatre and Dance Alabama!, Study Abroad, she competed in Intramural Volleyball, and she was involved in the local community by participating in READ Tuscaloosa, a program that mentors children in local elementary and middle schools. Law school took Whittney to Montgomery, Alabama, where she attended Thomas Goode Jones School of Law. In addition to academic pursuits, she was active in student activities and the local community. Whittney was the Honor Court Chief Justice, participated in Trial and Moot Court, was the Alumni Coordinator on the Board of Advocates' Executive Board, was a finalist in the 3rd Annual Southern Classic Trial Competition, an editor on Law Review, a member of Women's Legal Society, delivered Meals on Wheels to people on and off campus, and a member of several other organizations.
Whittney has a range of legal experience. She has worked at New Beginnings Family Law, P.C. since 2017. Through her time at law school, she worked for Frank Truncali specializing in Elder Law and Estate planning; Richard White, specializing in Family Law and Criminal Defense; and worked in the Elder Law clinic specializing in pro bono Estate work for the Montgomery community. She has worked in law firms that have dealt with a variety of legal issues from property rights, criminal defense, family law, and estate planning. However, Whittney's primary focus is family law. She enjoys working closely with individuals in difficult situations to make a positive impact on others.