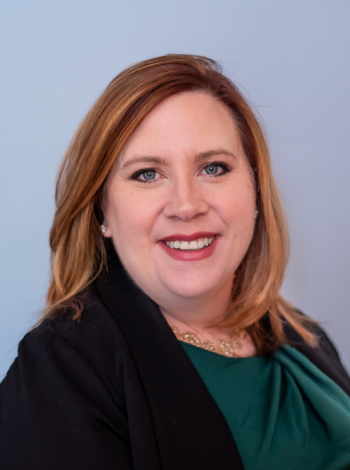 Amber James
AMBER YERKEY JAMES, MANAGING MEMBER
MEET HUNTSVILLE FAMILY ATTORNEY, AMBER JAMES
Growing up, Amber James had an inkling that she might want to be a lawyer someday — Perry Mason and Matlock were two of her heroes.
But she also loved music. So after graduating from high school and enrolling at the University of Alabama at Birmingham, she pursued that interest, majoring in music. Amber excelled in her studies, being named as the school's Most Outstanding Music Student. After receiving her B.A. in 1998, she began working as a private-school music teacher and later as a high school band director.
During her time as a teacher, Amber continued her own education, earning her MBA from the University of Alabama at Birmingham in 2000. Her longstanding interest in the law beckoned, however, and she decided to pursue that goal by enrolling at Birmingham School of Law in 2003.
In law school, Amber took classes at night while working a full-time job by day in a firm that concentrated on personal injury and Social Security Disability cases. She realized that those areas of law were not for her, though, and experienced a life-changing turn of fortune when Judge Ralph Alton Ferguson Jr. offered her a job in the Jefferson County Domestic Relations Court.
It was in that court, working under Judge Ferguson, that Amber found her true calling. She knew then that she would become a family law attorney.
"I knew that when God called me to law school that it was to help people who were hurting," she says. "I just initially thought that must mean people who were injured in an accident or injured at work or something like that. But that's not at all what I feel like He meant. When I started doing work in the family law realm, everything just fell into place."
Amber received her J.D. in 2006 and decided to launch her own practice — a move she describes today as "completely terrifying." A friend had some space to rent to her in his insurance agency, and she began practicing there with a cellphone and a laptop.
Amber's commitment to success, however, began bearing fruit — and her practice began to grow, prompting a move into her own office, which she named the James Family Law Center. In 2014, she renamed her firm New Beginnings Family Law.
With New Beginnings, Amber has established a family law firm with somewhat of a unique aspect. "I often say I try to help parents resolve their legal disputes without messing up their children," she says. "My goal is to try to help parents, particularly, get through their divorce without totally destroying their children, which is easy for them to do when they're focused on themselves. It's about taking the emotion out of it so that they can find a way to resolve the situation and move on in their lives and do the things that are healthy for their kids."
In addition to helping parents resolve divorces and property division, Amber also helps parents with adoptions and issues dealing with surrogacy. She also sometimes assists clients with estate planning.
In building her law firm, Amber has selected a staff of people who are all personally experienced and invested in family law issues. She did that so clients are dealing with legal professionals who are intimately familiar with what they are facing.
"One of the things that makes our team special is that I think everyone in here has either been through a divorce or their parents have been divorced or they have some sort of custody situation. Everybody here has lived through some facet of what we do for a living. For them, it's something that comes from their heart; it's not just a job; and they enjoy helping others resolve those conflicts. They know how painful it can be."
Amber's commitment to family law actually extends beyond her practice and her firm. She has taught continuing legal education classes on surrogacy and other issues, and she is a trained mediator.
Outside of work, she donates to Lincoln Village Ministries and continues to pursue her love of music by singing in the choir at Faith Lutheran Church in Madison.