Special Needs Attorney in Huntsville Alabama
Things to Consider When Divorce Involves a Special-Needs Child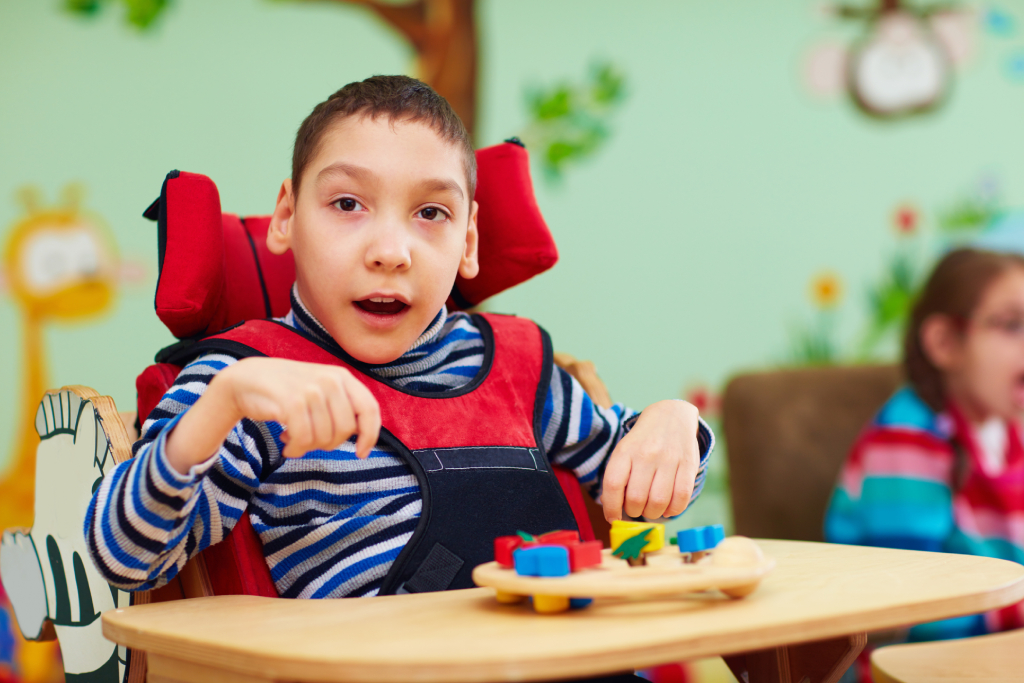 Discuss in detail any special needs your child has
Determine who has been or will be expected to be the primary caregiver for your child
Determine how much you and your spouse agree about your child's abilities and disabilities
Collect your child's medical records, therapy records, and educational records to document needs and costs
Advise the court, judge, and other affected officials as soon as possible that your case involves a child with special needs to ensure the impact on your case is understood and accounted for
Focus on an outcome that provides a stable and comfortable home for your child
Tap our deep roots in the Huntsville area to refer you and your child to additional assistance and services, if necessary
Remain available to you to talk or answer questions about your case
Extend a genuine empathy and understanding to you based on personal experience with complicated family law matters
Autism or autism spectrum disorder (ASD)
Dyslexia
Learning difficulties
Behavioral problems
Cerebral palsy
Deafness
Blindness
Draft pleadings. Upon filing with the court, we will make certain the judge understands the case involves a child with special needs, and that this impacts the specifics of custody, visitation, child support, alimony (spousal maintenance), etc.
Engage in discovery. We will obtain all records pertaining to the child (medical, school IEPs and 504 plans, etc.) and work to identify each spouse's understanding of the child's needs, as well as their past and current contributions to the child's care and ability to care for the child in the future.
Calculate spousal support and child support. In the initial divorce pleading, we will state the need to deviate from the standard child support chart (Alabama Schedule of Basic Child-Support Obligations). We will document expenses related to your child's special needs and, through negotiation with the non-custodial spouse or in court, seek payments that meet the child's multiple needs. In many cases, the time required by a child's special needs will be detrimental to the custodial parent's career and earnings. This must be accounted for as spousal maintenance is set.
Develop a parenting plan. Our objective will be to help each parent set aside their differences and collaborate on a parenting plan that meets the unique needs of their child, as well as the rest of the family. In cases of autism, for example, we will advocate following the child's set routines and schedules as closely as possible.
Draft divorce agreement documents. Each fact of the divorce agreement, especially those pertaining to the welfare of a child with special needs, must be plainly and expressly spelled out in the final divorce agreement. We will be meticulous in drafting our proposed wording on your behalf and aggressive in defending it against any objections from your spouse and/or the judge.
Very helpful and courteous through my entire divorce process. Handled everything professionally and in a great timely matter. Very thankful I chose this law firm to help me with my divorce. The entire team was amazing from start to finish.
"Ruby and all of the staff at New Beginnings were so helpful and understanding. They walked me through everything and were careful to think of every little detail. Thanks to them, the whole divorce process was as smooth as it…
Upon the death of our daughter, we were seeking full custody of our grandson. We had been led to believed this could be a difficult if not impossible task so we were not confident as to what his future would…
Thank you New Beginnings Family Law. I was able to get professional services and excellent advice from them on my family issues. They were very thorough and i was met with a friendly smile when visiting their office. I will…
"In October of 2016, my brother-in-law came to NBFL for help with a custody matter. Due to the situation, we were all fearful and on edge. After meeting with Amber and David, we walked away hopeful. They graciously and patiently…
Get Our Free Special Report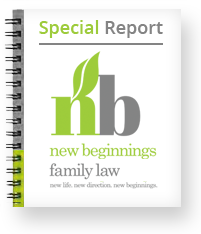 FACING DIVORCE:

Seven Steps You Must Take Immediately to Protect Your Financial Future
Listen to Our SOUNDCLOUD PodCast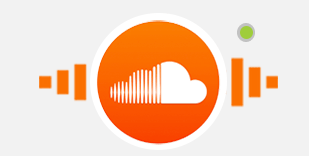 Listen to Our ITUNES PodCast