New Year, New Start: Gaining Strength After Your Divorce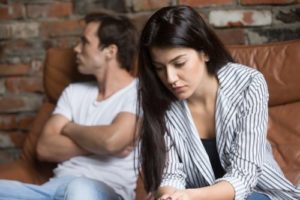 Rebuilding your life after a divorce can be a challenge, and it is not uncommon for individuals to harbor some fears and concerns about their future. Fears of what it will be like to be single, fears of how the divorce will impact the children, and an uncertainty of what major changes will take place tend to dominate the conversation about divorce.
Fortunately, each new year brings new possibilities. This holiday season, the team at New Beginnings Family Law wants to encourage you to see the bright future that lies ahead of you.
Major changes in your life often lead to much better things, and we have seen it time and time again for our many happy clients. With 2019 rapidly approaching, we wanted to share some encouragement with those of you who are considering divorce, are in the middle of the divorce process, or are recently divorced.
Life After Divorce in Alabama
In the aftermath of a divorce, how you perceive yourself and your situation is everything. From a young age, many of us learn to look at experiences in terms of failure or success. As a result, many people have a tendency to view their divorce as a personal failure. This is not only an oversimplification, but is also not a healthy way to view it.
Making the decision to end a relationship that has run its course is understandably difficult and takes courage. Many couples stay in unhappy marriages for their lifetimes, denying themselves the happiness that they deserve.
By deciding to move on, you've created space for new opportunities and adventures. Though it may be hard some days, stay true to yourself and trust the decisions that you've made. This is an opportunity for a fresh start, and you can take full advantage of the new adventures that await you.
How to Move Forward after Divorce
After a divorce, it is important to take the time to deal with all of the feelings and thoughts that you have and begin to rebuild your life. Here are a few things to remember during this process:
Take time to grieve – Don't underestimate the power of grief. Letting yourself feel sad and disappointed while remembering happy times can be a useful way to move forward. Acknowledging the pain that you feel without letting it control you can help you deal with these emotions and make space for other, more positive thoughts. If you avoid your feelings, they have a way of weighing on you until you confront them.
Focus on positive self-talk – Viewing yourself in a positive light is a crucial method of keeping yourself positioned to take advantage of all of the good things your post-divorce life has to offer. Remember, you deserve the good things that happen to you. You are worthy of the love that you receive, and when you are true to yourself, you can't go wrong.
Find support – Hold tight to the people who make you feel like yourself. We need support systems at every phase of our lives, and when we face significant life changes, the presence of the people who remind us who we are can be especially nourishing.
Keeping these steps in mind after divorce can keep you from feeling consumed or defined by your divorce.
How to Find Yourself After a Divorce
Many people end up defining themselves by their relationships and can feel lost after a marriage ends. To try to find yourself after divorce, follow these steps:
Set goals – Be as ambitious as you want to be. The loss of a relationship creates room for new skills, relationships, and opportunities. Now that you have more space in your life, what do you want to do with it? There are so many possibilities, so dream big.
Join a support group – Being around others who are going through the same experiences that you are can be tremendously helpful. Joining a divorce support group or speaking with a therapist can help you discuss your thoughts and feelings in a safe, understanding space.
Be Bold and Play – Focus on doing things that make you happy. Do you like to draw, dance, skate, or go fishing? Is traveling, learning a new language, or picking up a new skill an ambition for you? Why not start today?
Contact an Alabama Divorce Lawyer
The team at New Beginnings Family Law firm has helped people like you through challenging times. We're here to provide compassionate, knowledgeable legal representation to people in Huntsville and across Alabama when they need it most.
Schedule a confidential consultation with us by calling us or contacting us online today.