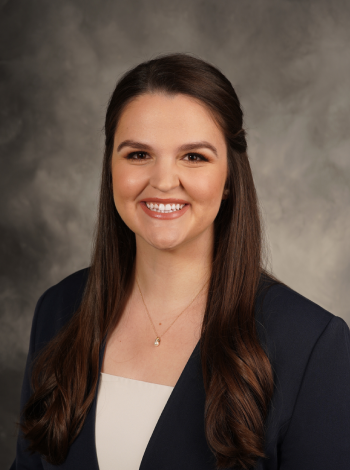 Camryn Suggs
New Beginnings Family Law welcomed Camryn Suggs to our team of attorneys in 2022.
Camryn Suggs was born and raised in Huntsville, AL. She attended the University of Alabama in Huntsville, where she obtained her BSBA degree in Information Systems with a Cybersecurity and Information Assurance concentration. While Camryn attended UAH, she was active as a College of Business Student Ambassador, participated as a member of many organizations, and volunteered as a Special Olympics figure skating coach. Law school took Camryn to Knoxville, Tennessee, where she attended Lincoln Memorial University – School of Law. In addition to academic pursuits, she was active in student activities and the local community. Camryn was Class Senator of the Student Bar Association, Peer Leader, Student Mentor, President and founding member of Cyberlaw Society, Vice-President of Women of Law Society, and member of several other organizations.
Camryn has a range of legal experience. She clerked for the Tennessee Court of Criminal Appeals under the Honorable Judge Kelly Thomas, was a law clerk for the Morgan County District Attorney's Office, and has worked in law firms that have dealt with a variety of legal issues from property rights, criminal defense, family law, personal injury, and estate planning. However, Camryn's primary focus is family law. She enjoys working closely with individuals in difficult situations to make a positive impact on others.