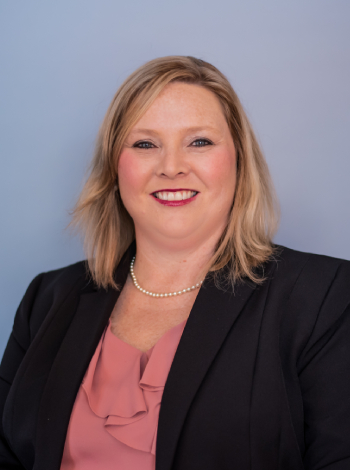 Tanya D. Hendrix
Mrs. Hendrix was an Assistant District Attorney for the 9th Judicial Circuit (DeKalb & Cherokee Counties, Alabama) from 2001-2003, prosecuting crimes against children and domestic violence. She was an Assistant District Attorney for the 28th Judicial Circuit (Baldwin County, Alabama) from 2004-2005 prosecuting crimes against children, including child pornography.
From 2004-2013, she had her own law practice in Foley, Alabama wherein she was a Guardian Ad Litem and had a general practice law firm with special emphasis on family law and criminal defense. Mrs. Hendrix was a member of the Baldwin County Domestic Violence Community Response Team and is a member of the Alabama State Bar.
Mrs. Hendrix was the State Director for KlaasKIDS Search Center for Missing & Trafficked Children wherein she assisted in the identification of victims of sexual exploitation on the streets and online as well as assisted in their rescue, transport or extraction. She speaks across Alabama about human trafficking. She has trained law enforcement, nurses, social workers and civilians in the identification of human trafficking, victim response and community response.
She was part of the founding team for Polly's Center in Pensacola, FL, a place to assist victims and families of the missing and trafficked. She has held a national certification as SARTECH II (search and rescue technician), has participated in more than 20 searches for missing children and adults, has taken initial calls and intakes on missing children and adults and has a search and rescue K9, Sinatra. She and her Aussie-mix Sinatra were members of the KlaasKIDS Search & Rescue Team.
Mrs. Hendrix closed her law practice in January 2013 to work for a safe house for victims of sex trafficking. She was the program director and legal counsel until July 2013. She assisted in numerous direct rescues, transports, and extractions of victims of sex trafficking. She lived in the safe house with the women for a period of time wherein she gained a greater appreciation for the struggles they endure.
Mrs. Hendrix was a part of the Super Bowl outreach team, Blitz the Trafficker, from 2009-2013. The nationwide team provides assistance to the host city's human trafficking task force by providing online monitoring as well as street outreach and response. Summer 2016 they took the outreach to Sturgis Motorcycle Rally.Mrs. Hendrix's primary duty is in street outreach/monitoring and victim response.
Mrs. Hendrix studied Japanese Bujinkan Budo Taijutsu at Magic City Dojo. Born in Fairhope, Alabama, she enjoys kayaking, hiking, fishing, hunting, lounging at the beach, and reading. Mrs. Hendrix has 2 dogs named Spaz and Sinatra.