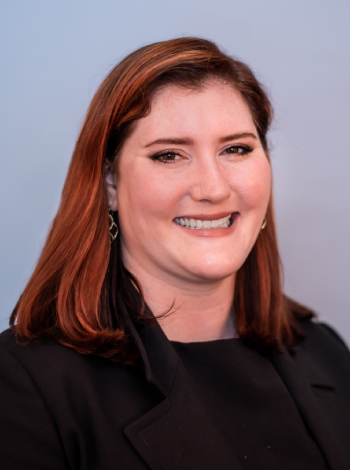 FAMILY LAW AND DIVORCE ATTORNEY IN HUNTSVILLE
New Beginnings Family Law welcomed Ruby Panter to our team of attorneys in 2016.
Ruby practices in the area of family law and divorce, predominately in Madison County, Alabama and Morgan County, Alabama. She counsels clients regarding matters such as divorce, the division of assets, alimony, paternity, child custody, child support, modification, visitation, dependency, and related matters. Ruby understands the challenges families face in all areas of family law and guides clients through these difficult transitions. She has the skills and legal knowledge necessary to handle the unique circumstances of each case, whether negotiating on behalf of a client through alternative dispute resolution or zealously advocating a client's interests through litigation.
LEGAL CREDENTIALS
Before coming to New Beginnings Family Law, P.C., Ruby served as Judicial Law Clerk to Presiding Judge Jennifer M. Howell in the Circuit Court of Morgan County, Alabama and Judge Ballard in the Circuit Court of Jefferson County, Alabama. There, she gained invaluable experience and insight in issues concerning family law, as well as other practice areas.
Ruby is a native of the Decatur and Huntsville areas. In her free time, Ruby enjoys horseback riding, spending time with family and friends, including her Great Dane, and gardening.
Ruby is a Guardian at Litem, or a GAL, meaning that she will work in the best interest of the children involved in divorce and custody cases.